PRODUCTS OF THE GRP COMPOSITE INDUSTRY
GRP Pipes & Fittings is an industry in itself. The size range is from DN300 to DN4000 and depending on its end-use, the manufacturing process is
selected. CFW or continuous filament-winding process stands out from the other manufacturing methods in terms of speed. A DN1000 pipe can be
produced at a speed of 25 meters per hour.
GRP fittings are made from the pipe and cut and mitered to sizes and assembled by butt-wrapping using the same raw materials used in the pipe
production. Practically all fittings can be custom-made to any project demand.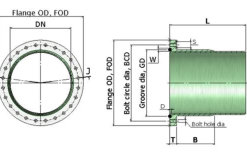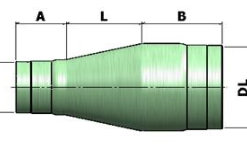 Elbows
There are 6 standard elbows: 11.25-degree,
22.50-degree, 30-degree, 45-degree, 60-
degree, and 90-degree.
Flanges
GRP flanges are made by building-up
laminates to designed thickness, and boring
bolt holes according to standard dimensions.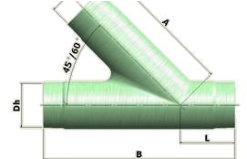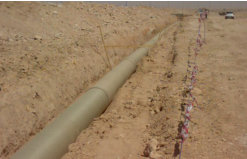 FOR THE
GRP
COMPOSITE
INDUSTRY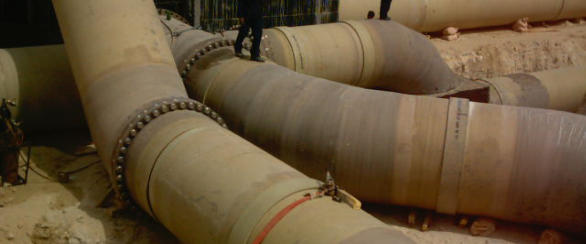 Reducers
Reducers are made from standard size pipe
according to the required ends and the
conical portion is produced as a molded part
and assembled by butt-wrapping.
Tees
Tees are mitered from pipes and assembled
by butt-wrapping.
Wyes
Wyes are like tees, the only difference is the
angle at which the branch is connected to the
header.
Pipes
GRP pipe shown in the photo above is made
by CFW process with production lengths of
12 meters and are joined by a double bell
coupler with reka rubber rings.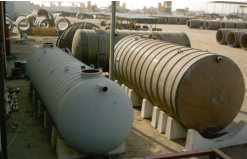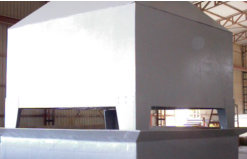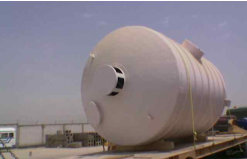 GRP Tanks
GRP Tanks are fabricated from a ribbed GRP
pipe with torispherical ends for aboveground
applications and hemispherical ends for
underground applications.
Customized Products
Equipments that are susceptible to corrosion
can be fabricated from GRP using an
appropriate resin. The photo above is a
cooling tower.
Odor-Control Vessel
GRP carbon filter shown in above photo is
used to filter sulphuric fumes by passing the
foul odor to an activated carbon before
releasing to the atmosphere.